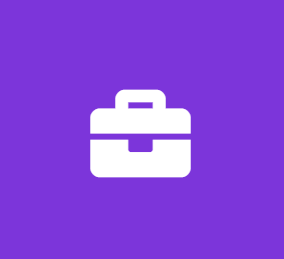 Entry Level Telecommunications Systems Designer
Davey Resource Group
Design Full Time
Position: Telecommunications Utility Designer
Location: Home Office is in Richfield, OH. Will be required to travel through out the states of Ohio, Pennsylvania and Michigan.
*
Asset Management is a division of Davey Resource Group (DRG) which has been employee-owned since 1979. Asset Management specializes in managing the assets of utility companies throughout the U.S. by providing solutions, focused around the electrical and telecommunication industries. We believe in smart growth that continues to provide career advancement opportunities. We utilize cutting-edge technology to deliver proven solutions for utility companies with design, construction, and field inspection services. Asset Management is currently seeking motivated self-starters that can thrive in a fast-paced environment to learn and develop new skills to contribute to our group.
Responsibilities:
Collaborate with others (project managers, other engineers, clients, technicians, and administration) to learn how to devise the best infrastructure solutions.
Execute and plan daily goals while meeting quality, time and budget constraints.
Apply engineering design standards to aerial and underground pole/line cable including Joint -Use Design, Make Ready, Pole Replacement, Primary Service,
Reliability/Maintenance Design, Upgrades, Voltage Conversion, and Tie Lines.
Visually identify, inspect, and record equipment and structures in the right-of-way
Perform field audits of existing electrical distribution activities
Analyze and produce cost-effective design solutions
Perform 2-D Civil type design in (Micro Station and Pole Foreman)
Resolve anticipated construction problems through drawings
Select and interpret data, based on design intent
Coordinate and plan design and drafting projects
Requirements:
BS in Civil/Mechanical Engineering or a related technical discipline is preferred.
Must be able to work in all weather conditions.
Must be able to endure frequent: driving, standing, walking long distances (up to 5 miles or more in a day), navigate through rough terrain on foot and lifting/balancing objects that may weigh up to 20 lbs.
Clean DMV driving record and ability to safely drive/operate a 4x4 vehicle.
Must be computer literate – especially MS Word, Excel, MS Project, and/or Google Chrome.
Must be willing to travel overnight as needed.
Knowledge of AutoCAD and/or Micro-station, Pole Foreman, SPIDA Calc.
Proven ability to deal with governing authorities and their requirements, negotiate with private landowners and provide communication, instruction, and guidance as needed to contractors.
Strong oral and written communication skills. Comfortable speaking with multiple levels of management
Ability to learn and operate customer based proprietary software and other computer systems to expedite and facilitate the work order process.
Strong electrical distribution technical knowledge and skills is preferred.
Knowledge of electrical distribution construction and planning procedures is preferred.
Ability to read and comprehend engineering schematics and plans.
Additional Information:
The Davey Resource Group, Inc. is an Equal Opportunity Employer that is focused and relentless in our pursuit to help our utility clients deliver safe, accurate, and reliable utility services to their customers. We are results-driven by our hiring great people and the technology we use at our fingertips.. Military Veterans are encouraged to apply.
Compensation is based upon experience, qualifications and education. DRG offers, incentive programs, excellent benefits. Full-time positions include options to buy company stock and participate in a 401k after 1yr, access to industry related training materials and Davey Extension Courses. Pre-employment drug screen, background screening and Social Security Number verification required. We encourage you to take ownership of your future.
*
Job Type: Full-time
Salary: $45,000.00 to $55,000.00 /hour
Experience:
AutoCAD: 1 year (Preferred)
Utility Design: 1 year (Preferred)
License:
Language:
Work authorization:
Required travel: