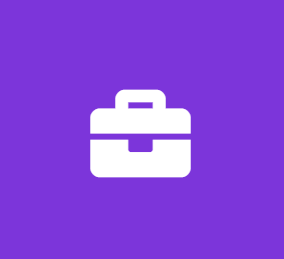 Junior Frontend Developer
Xtract Solutions
Software Engineer Full Time
Xtract Solutions is looking for a Junior Frontend Developer specializing in React with Redux to join the team. Xtract Solutions is a software company that leads the market in innovative solutions in the allergy immunotherapy field.
Your primary duties will be to work in a small team to learn an existing codebase (React, Redux, Saga) and to create new web applications within it that will address specific needs in allergy immunotherapy clinics. You'll start work on our latest release as soon as you're comfortable with our environment.
Learn our React/Redux/Saga setup to create web applications that talk to a PHP backend for use in a clinical environment
Write testable, efficient, readable code
Participate in Agile/Scrum development process, actively looking for company, team, and personal improvement
Bring your individual skills, interests, and experiences to bear in this merit-based company
Build efficiently and conservatively, solving problems quickly with what you have whenever possible
Maintain the security of HIPAA data across multiple client databases
This is one of two roles; both are primarily React developers, but one will have a side-focus on network and implementation work (AWS, Chef, Active Directory, etc), and the other on QA and automated testing (Procedural testing, Cypress, PHPUnit). If you have interest, passion, and (importantly) experience in either or both of these, please let us know. But don't worry - as long as you can handle the React/Redux/Node part, we'll help you learn the rest.
Job Title: Junior Frontend Developer
Job Type: Salary
Location: Beaverton, OR
Travel: Less than 25%, conferences or code camps as they come up and are relevant
Remote: Must be local and in-office (sorry!)
Supervisory Duties: None
Reports to: Director of Development and Lead Developer
Education: You know how it is. Higher degrees will be considered at higher currency, but an equivalent amount of experience is just as good
Benefits:
Medical
Dental
Paid time off
Training budget for professional development
Required Capabilities:
Javascript
React.js
Node
Git/Github
SQL/mySQL
HTML/CSS
Redux
Desired Capabilities (bonus points!):
Babel
jQuery
PHP
Redux-Saga
Travis
Active Directory/LDAP
Agile/Scrum
AWS
Cypress/PHPUnit/manual testing
Mirth
Swagger
Stylus
Job Type: Full-time
Salary: $48,000.00 to $52,000.00 /year
Work Location:
Benefits:
Health insurance
Dental insurance
Paid time off
Professional development assistance
This Job Is:
Open to applicants who do not have a college diploma
A job for which military experienced candidates are encouraged to apply
Schedule::