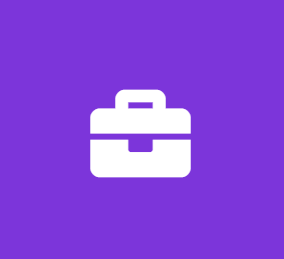 Software Developer- Undergraduate Intern- Summer 2020
Raytheon
Software Engineer Internship
Raytheon BBN Technologies is one of Raytheon's premier research and development centers. Our diverse research portfolio combines the best technologies to deliver innovative, custom solutions with real-world benefit.
We are seeking an intern to work with the Cyber Security Business Team located inSt. Louis Park MN. The ideal candidate will have proven interest in cyber security technologies and be a skilled developer. Join us and be part of a close-knit team solving some of the hardest challenges in host and network security in a fun and exciting work environment.
You will contribute to one or more projects sponsored by the Department of Defense and the Federal Government and will work on a team with 3-5 other technical staff to disassemble and analyze complex embedded systems, develop new privacy-enhancing technologies, create tools for malware analysis and detection, implement unique mission applications for software-defined radios, or reverse engineer integrated circuits from their x-rayed images to find vulnerabilities in their instructions sets, just to name a few.
All of our research — from malware analysis to exploring the "Internet of Things"— is funded by customers who rely on us for solutions. If you are a problem solver, someone who likes to take things apart to see how they work, who enjoys inventing things, and who has the passion, drive, and creativity to shape future cyber security technologies, BBN is the place for you!
What will you need?
Current Junior and Senior student pursuing a BS degree in Computer Science, Engineering, or related technical field.
Excellent written and oral communication skills
Strong and creative programming skills
Proven interest in cyber security technologies
Available to work 40 hours per week, summer 2017
Additional Skills that would be AWESOME / BENEFICIAL
Computer and network security
Software design and development
Operating system internals and/or kernel development
Reverse engineering
Static and dynamic binary analysis
Virtualization and sandboxing
Cyber-physical systems
Low-level knowledge of consumer electronics like mobile phones
Embedded systems FPGA programming
150978
Raytheon is an Equal Opportunity/Affirmative Action employer. All qualified applicants will receive consideration for employment without regard to race, age, color, religion, creed, sex, sexual orientation, gender identity, national origin, disability, or protected Veteran status.