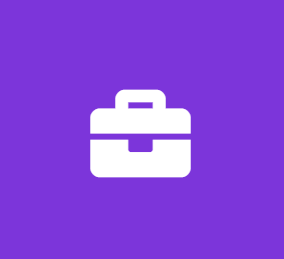 Business Intelligence Analyst - Junior - Full Time
Anne Arundel Medical Center
Business Full Time
Position Objective:
Join our analytics team and help us enable our healthcare providers to improve the lives of our patients. You'll learn to think globally about the health of our patient populations and drive new insights into interventions that make patients healthier and make the healthcare system more financially sustainable. Use your interest in data analysis to really enhance people's lives in a direct and measurable way.
Essential Job Duties:
Reasonable accommodations may be made to enable individuals with disabilities to perform the essential functions
Learns to become proficient in developing reports and analytical tools using Epic Reporting Workbench, Radar, Qlikview, Business Objects, and the Microsoft BI Stack.
Collaborates with teammates to enable new insights using SQL and various healthcare analytics tools. Communicates effectively with users and teammates to gain consensus on proper timelines, project scope, and ensure desired outcomes are met. Works with users to ensure they are successful with the data we provide. Maintains positive professional relationships with customers.
Documents work thoroughly and contribute to our culture of sustainable maintenance through adherence to standards.
Applies Agile principles to daily work.
Gains a detailed understanding of the business operations driving analytics needs.
Educational/Experience Requirements:
BS in Computer Science, Computer Engineering, or related disciplines preferred or equivalent business intelligence experience in lieu of a degree.
Required License/Certifications:
Must obtain EPIC certification within six (6) months of hire.
Working Conditions, Equipment, Physical Demands:
There is a reasonable expectation that employees in this position will not be exposed to blood-borne pathogens.
Physical Demands – Light
Light work. Exerting up to 20 pounds of force occasionally, and/or up to 10 pounds of force frequently, and/or a negligible amount of force constantly to move objects. If the use of arm and/or leg controls requires exertion of forces greater than that for sedentary work and the worker sits most of the time, the job is rated for light work.
The physical demands and work environment that have been described are representative of those an employee encounters while performing the essential functions of this position. Reasonable accommodations may be made to enable individuals with disabilities to perform the essential functions in accordance with the Americans with Disabilities Act.
The above job description is an overview of the functions and requirements for this position. This document is not intended to be an exhaustive list encompassing every duty and requirement of this position; your supervisor may assign other duties as deemed necessary.