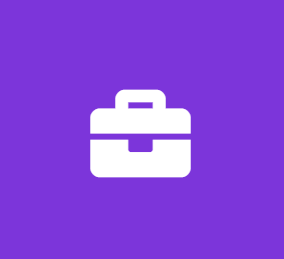 Legal Internships
Legal Action Center
Legal Internship
Legal Internships
The Legal Action Center (LAC) hires law student interns for the summer and Spring/Fall semester in our New York City office. LAC offers an hourly salary to interns who do not receive course credit or outside funding for their work.
ABOUT THE ORGANIZATION: LAC is the only non-profit law and policy organization in the United States whose sole mission is to fight discrimination against people with histories of addiction, HIV/AIDS, and criminal records, and to advocate for sound public policies in these areas. For over 40 years, LAC has championed public health approaches to substance use disorder and HIV/AIDS, fought mass incarceration, and challenged the myriad collateral consequences of a criminal record. LAC uses a multi-faceted approach to effect change, including direct legal services, impact litigation, education, and policy advocacy at the local, state, and federal levels.
JOB DESCRIPTION AND DUTIES: Working in the New York City office, legal interns work directly with our attorneys and policy staff to further LAC's work as needed, which may include:
Providing direct legal services to individuals with criminal justice involvement, including conducting intakes, drafting client advocacy documents, and preparing motions to seal eligible criminal records under New York's new sealing law, CPL 160.59.
Conducting legal research for LAC's cutting-edge impact litigation in privacy rights and anti-discrimination protections for individuals with criminal records, substance use disorder, and/or living with HIV/AIDS;
Conducting legal research for LAC's policy advocacy at the federal, state, and local level; and
Drafting position papers, model legislation, and other policy documents in support of LAC's core mission.
LAC encourages our legal interns to join our meetings with partner organizations, conferences, public hearings, and trainings with LAC attorneys and policy staff, depending on programming and interns' interests.
Legal interns may also develop a substantial writing sample or law review-style article about novel legal issues that arise in our work. We encourage legal interns to develop projects and apply for post-graduate fellowships at LAC.
For more information about LAC's current litigation and policy work, see our recent Highlights.
QUALIFICATIONS: Applicants must be students who have completed their first or second year of law school. Strong analytic and communication skills required. Experience with and/or demonstrated commitment to the issues facing the communities served by LAC preferred. Proficiency in a second language welcomed. The Legal Action Center is proud to be an equal opportunity employer.
TIME COMMITMENT: Summer interns are expected to work at least 35-40 hours per week, for at least 10 weeks. Semester interns are expected to work at least 10 hours per week, for at least 10 weeks.
COMPENSATION: LAC pays an hourly rate to legal interns if they do not receive external funding or course credit for the internship.
APPLICATION INSTRUCTIONS: Please read carefully. To apply, please send a resume and cover letter to the Legal Action Center at [email protected], with the subject line "Legal Internship." Cover letters should include a statement of interest in LAC's work and clearly indicate whether the applicant is applying for a Spring, Summer, or Fall internship.
We will review applications on a rolling basis. The application deadline is August 15 for the fall term, December 1 for the spring term, and February 15 for the summer. First-year law student applications for the summer internship will not be accepted before December 1, in accordance with the NALP Principles and Standards. Interested applicants are encouraged to apply early.