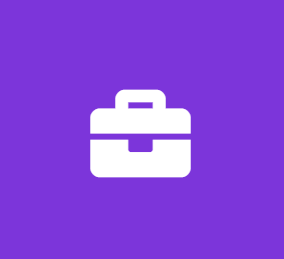 Jr. QA Analyst
Transcend Digital
Analyst Full Time
Transcend Digital is a boutique digital agency delivering innovative solutions for our clients in the Content management, Omni-channel marketing distribution and consumer data management areas. We tackle these business problems through the a collaborative approach, strategic roadmapping, creating compelling customer experiences with strong blend of technology, UX, data science and advanced analytics.
https://transcend.digital
We are looking for a Software Quality Assurance (QA) Engineer to develop and execute test cases. Execute exploratory tests to ensure product quality.
QA engineer responsibilities include designing and documenting tests scenarios, executing Test cases, debugging and defining corrective actions. You will also review system requirements and track quality assurance metrics (e.g. defect densities and open defect counts).
Responsibilities:
Review requirements, specifications and technical design documents to provide timely and meaningful feedback
Create detailed, comprehensive and well-structured test plans and test cases
Estimate, prioritize, plan and coordinate testing activities
Identify, record, document thoroughly and track bugs using JIRA
Perform thorough regression testing when bugs are resolved
Track quality assurance metrics, like defect densities and open defect counts
Stay up-to-date with new testing tools and test strategies
Working on projects assigned by QA Manager.
Participates in test case development, test execution, defect triage, and resolution
Proactively engages with development teams to help promote the prevention of defects early in the project/development lifecycle.
Responsible for planning, designing, executing, reviewing, and reporting results of software quality testing. Mitigates risk by adhering to software quality criteria.
Qualifications:
1-3 years experience in Mobile and web browser testing
Strong knowledge on QA methodologies, tools and process
Experience with working in an Agile/Scrum development project
Experience with API testing
Experience writing SQL Queries
Job Type: Contract
Salary: $70,000.00 /year
Experience:
relevant: 1 year (Required)
Software QA: 1 year (Required)
Software Testing: 1 year (Required)
Work Location:
This Job Is Ideal for Someone Who Is:
Detail-oriented -- would rather focus on the details of work than the bigger picture
Achievement-oriented -- enjoys taking on challenges, even if they might fail
This Company Describes Its Culture as:
Detail-oriented -- quality and precision-focused
Team-oriented -- cooperative and collaborative