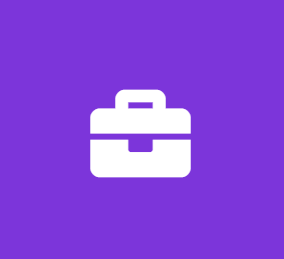 Business Process Management Analyst - Summer Intern 2020
Seagate Technology
Business Internship
About the Team:
The BPM Program Office manages the BPM Program enterprise-wide and works with all functions on many topics such as process definition, assessing a process, improving a process, value stream creation, process metrics and benchmarking, managing the BPM system, and modeling processes in the system. Your office may be in Colorado, but your co-workers will be all over the world.
About the role / A Day in the Life:
You'll be a part of a collaborative team that impacts how processes are improved across the company.
You'll learn how to model and update information in the BPM System, which is a skill desired by many companies in various industries.
You'll update process models and provide reporting on process metrics, IT applications used by the processes or other elements
You can learn from the inside about how a large international company works
About you: Your experience includes:
Business knowledge, practice, and education.
The ability to quickly learn a new system.
Pursuing a Bachelor's degree in Business or Engineering and must be returning to school in Fall 2019 as a Junior or Senior.
Location: Longmont, CO
Our Longmont product-design campus is nestled against the foothills with exceptional views of the Rocky Mountains. Here at work, you can grab breakfast and lunch in the on-site cafeteria or get an afternoon espresso, prepared by a professional barista. Our 1,500+ employees enjoy an active on-site experience from sporting activities (get in a few laps at lunch on our 1-mile walking path around campus, play ping-pong or volleyball, or stop in our 24- hour fitness center for a group or individual workout) to community service and many employee resource groups including Pride!, Women's Leadership Network and a Young Professionals Network.
#internship
Interns typically work Monday thru Friday between 8am to 5pm.
The hours are subject to change with or without notice at the sole discretion of Seagate.
Job Family: Support