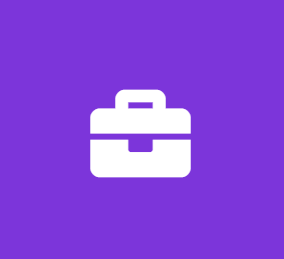 Entry Level Software Developer, Information Services Division, Attorney General's Office
State of Washington Attorney General's Office
Software Engineer Full Time
Description




The AGO serves more than 230 state agencies, boards, commissions, colleges and universities, as well as the Legislature and the Governor. The mission of the Office is to deliver the highest quality professional legal services to officials, agencies, and citizens of the state of Washington. The Office is comprised of over 550 attorneys and 700 professional staff. Diversity is critical to the success of the mission of the AGO. It is the recognition, respect, and appreciation of all cultures and backgrounds and the fostering of the inclusion of differences between people. Appreciating, valuing and implementing principles of diversity permits AGO employees to achieve their fullest potential in an inclusive, respectful environment. The core values of the AGO are served by a strong commitment to the value of diversity and by promoting an inclusive workplace.

For more information about the AGO, we encourage you to review the Office's newest Annual Report which can be found HERE and view THIS VIDEO.

The Attorney General's Office is recruiting for a full time project position, Software Developer in the Information Services Division. This Entry Level Application Developer position is located in Tumwater, Washington. This project position has been established in accordance with WAC 357-19-305 and is anticipated to run through June 30, 2021.

The Information Services Division (ISD) provides support and consulting for legal technologies. This includes custom software development, business intelligence, data management services, and eDiscovery litigation support. The division also provides the development and delivery of AGO computer and telephone network infrastructure and the operation of network hardware and software platforms to provide AGO staff access to their work products and communications. Data security and disaster recovery are key to the maintenance and operations of the AGO's voice and data systems. The division ensures compliance with state governance policies and standards, and ensures that all electronic services function properly and securely.

This position supports the mission of the organization by providing software development support of the AGO's Sexual Assault Kit Initiative (SAKI).

Duties
This position applies basic technical programming knowledge to evaluate and develop complex applications and interfaces; developing and implementing use cases. You would be responsible for collecting business and user requirements, resulting in documented User Stories and Product Backlog Item; designing and producing applications or database solutions which meet those requirements and functionality testing scenarios to demonstrate compliance with defined Acceptance Criteria. This position uses an iterative / agile development methodology, innovation and creativity to complete assignments.

The position provides application development services including system maintenance and support, development of new and enhancements to existing applications, interfaces with other systems, data conversion and data transfer processes / workflows. Application development activities performed by this position include business analysis, design, development, implementation, maintenance, quality assurance testing, troubleshooting, and problem resolution for specific SAKI related applications and data management solutions.

If the following applies to you, then this is an excellent opportunity to share your expertise and knowledge while supporting the best public law firm in the country:

You love a full, fast-paced day and are constantly wondering, Where did the day go?
You like staying current on trends, using new technologies and learning new things.
You enjoy getting your hands in the details of big events.
You like creating a minimal viable product.
The ideal candidate will be a team player who will help attorneys and legal staff deliver legal services better, faster, and less expensively, through optimized work processes and creating custom applications and solutions. We have fun, we strive to provide innovative tools for our legal teams, and we want you to join our team!
Qualifications
An Associates or Bachelor's degree in Computer Science or related field of study OR equivalent AND one year of information technology experience such as analyzing, designing, programming software applications OR a combination of education and/or relevant IT experience.

Demonstrate proficiency developing applications and other software solutions using the following:
SQL and Transact-SQL
Advanced Microsoft Excel skills
The most competitive candidates will possess the following desired qualifications:
Experience within the past three years with the following programming skills, languages, software and/or programs:
Agile software development methodologies
Microsoft SQL Server
SQL Server Management Studio or equivalent
SQL Reporting Services (SSRS)
SQL Server Integration Services (SSIS)
ETL Technologies
Analytic Dashboard Creation (Tableau, Power BI)
Supplemental Information
A background check consisting of employment history, professional references and educational verification (e.g., degree, license, or official transcript) may be conducted. Prior to any offer, the applicant selected will be required to submit to and pass a fingerprint-based criminal background check conducted by the Washington State Patrol, Criminal Records Division. The incumbent will submit to additional background checks as a condition of employment every five (5) years thereafter.

APPLICATION INSTRUCTIONS

In addition to completing the online application, applicants must attach the following documents to their profile in order to be considered for this position:

A letter of interest, describing your specific qualifications for the position;
A current resume detailing experience and education.
READ THE FOLLOWING INFORMATION COMPLETELY:
Carefully review your application for accuracy, spelling and grammar before submitting.
You may not reapply to this posting for 30 days.
The initial screening of applications will be solely based on the contents and completeness of the work experience and education sections of your application in www.careers.wa.gov, completeness of the application material submitted, and responses to the supplemental questionnaire.
A resume will not substitute for completing the work experience section of the application.
All information may be verified and documentation may be required.
Honoring diversity, equity and inclusion means that as an agency, and as individuals, we are committed to ensuring that all employees and volunteers enjoy a respectful, safe and supportive working environment. Only by fostering the inclusion of people from all backgrounds, cultures and attributes, can AGO employees and volunteers achieve their fullest potential and best advance the goals and mission of the AGO.
The AGO is an equal opportunity employer and does not discriminate on the basis of race, creed, color, national origin, sex, marital status, sexual orientation/gender identity, age, disability, honorably discharged veteran or military status, retaliation or the use of a trained dog guide or service animal by a person with a disability. Persons requiring reasonable accommodation in the application process or requiring information in an alternative format may contact Tracy Robinson at 360-586-7693. Those with a hearing impairment in need of accommodation are encouraged to contact the Washington Relay Service at 1-800-676-3777 or www.washingtonrelay.com.
For questions regarding this recruitment or assistance with the application process, please contact Judith Vandergeest at (360) 586-7691 or
[email protected]
If you are having technical difficulties creating, accessing or completing your application, please call NEOGOV toll-free at (855) 524-5627 or
[email protected]
*************************