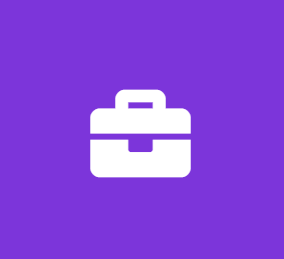 Software Tester/ Automation Engineer Mid-Level and Junior Level (02-045)
Strongbridge LLC
Software Engineer Full Time
Job Title: Software Tester/ Automation Engineer Mid-Level (02-045)
Location: Fairfax, VA or Memphis, TN
Strongbridge supports the US Postal Service (USPS) objectives to achieve automation goals and greater mailing efficiencies, while driving down costs. Join a technically progressive work environment with a customer who uses cutting edge technologies to build and operate information systems with a nationwide audience. Strongbridge is seeking a Software Tester/ Automation Engineer to support our development work in Fairfax, VA or Memphis, Tennessee (38120). To find other job opportunities available with Strongbridge, please visit our website at www.sb-llc.com.
Job Description:
Strongbridge is seeking a Software Tester/ Automation Engineer for an enterprise big data and analytics platform that utilizes emerging technology to ingest data in real-time at extreme volumes and high velocity. The ideal candidate will be able to support full development life cycle and production support / application maintenance in Agile rapid development environment.
Responsibilities include but are not limited to:
Perform manual and automated testing of web applications and back-end data processes for a big data and analytics platform
Work with architects and developers to define test approach, prepare test data, develop manual or automated test scripts using automated testing tools and frameworks (e.g. UFT), and validate that software meets requirements / acceptance criteria.
Execute automated regression testing.
Support production deployment and validations.
Support production application - perform data quality checks; investigate production inquiries and issues.
Work on sprint team in agile, rapid development and deployment environment.
Communicate status to team lead / project oversight.
The Software Tester/ Automation Engineer position requires the ability to obtain and maintain a public trust clearance. Additional requirements include: US citizen or Permanent Resident and must have lived and worked in the US for the past five years.
Required Skills:
3-5 years of experience for Mid Level in a Software Tester position
0-3 years of experience for Junior Level in a Software Tester position
SQL or other structured query languages
Agile development methodology
Communications skills (both verbal & written) - ability to work and communicate with all levels in team structure
Team player with the ability to prioritize and multi-task, work in a fast-paced environment, and effectively manage time
* US citizen or Green Card holder and must be able to obtain a Public Trust clearance
Desired Skills:
Postal or mailing industry experience
Transactional and BI reporting systems (e.g. OLAP and data warehouse)
Big Data systems and data analytics
Headquartered in Sterling, VA, Strongbridge LLC is a key provider of IT services and engineering to the Federal Government. Strongbridge has extensive experience and knowledge in systems engineering, IT services, strategic communications and program support. Strongbridge is financially secure and a trusted partner that treats our customers, partners and employees with integrity and respect.
Enhance Your Career as Part of Our Team:
Strongbridge is a robust and agile small business led by seasoned government contracting executives with the quality processes and management controls of a large business. Our program management processes and techniques are based on industry best practices, and certified by external auditors, ensuring low performance risk. At Strongbridge, we are not only committed to providing our employees with the opportunity to pursue their careers, but we also foster a work environment that allows for mutual respect, open lines of communication and rewards for those who contribute to the company's success and growth. To ensure the highest level of employee satisfaction, we offer a competitive benefits package. Only by recognizing the importance of a balanced work/family life can we ensure loyalty to our company and the highest level of client satisfaction. With outstanding benefits, an exciting work environment, and ample opportunity for growth, Strongbridge is the obvious choice for the business and technology leaders of today and tomorrow.
Strongbridge offers an expansive benefits package including: health/dental/vision/life/short and long- term disability insurance, paid time off, paid holidays, education assistance, and 401k w/company match.
Strongbridge is a proud Equal Opportunity and Affirmative Action Employer (EEO/APP). Strongbridge embraces diversity by providing equal employment opportunities for all individuals regardless of age, color, religion, sex, national origin, and status as an individual with a disability or protected veteran. Strongbridge also maintains a drug-free workplace.
http://www1.eeoc.gov/employers/upload/eeoc_self_print_poster.pdf
Job Type: Full-time
Experience:
being a US Citizen or GC holder: 5 years (Required)
Software Testing: 3 years (Required)
Agile development methodology: 2 years (Required)
SQL or other structured query languages: 3 years (Required)
HP UFT: 3 years (Required)