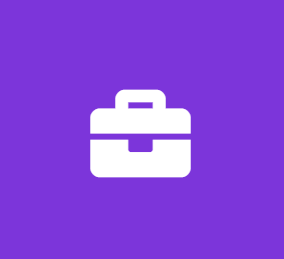 Entry Level Web Developer
Gold Level Media
Software Engineer Full Time
Gold Level Media is a Phoenix Based Marketing Agency looking to grow our team.
We are in need of a Tech-Savvy Operations minded team member to play a major role in the expansion of the team. Are you process-oriented and can organize data, assets, workflows?
If you are ready for a challenging, yet very rewarding role, where you will learn, grow and use your developer skills in a marketing agency, then this role may be a good fit for you!
*
Requirements:
Self-motivated, highly driven
Excellent communication skills / Comfortable working in a collaborative environment
Excellent Customer Service while providing L3 Support
Basic Understanding of Marketing and Marketing Automation
Ability and Willingness to learn new systems to implement in the business.
Experience:
Bachelor's Degree in a related area (Computer Science, Information Systems, Engineering) or an equivalent combination of education and experience
2-3+ years of experience with HTML & CSS
Strong understanding of systems and backend development.
AWS Networking and L3 support
Funnel Setup & Marketing Strategies
Designing, testing, implementing, and supporting cloud network infrastructure.
Responsibilities:
Act as point of contact for network related support cases.
Setup Affiliate System and Process for Multiple Websites
Integrating systems - App API's, Zapier, Webhooks,Rest API etc.
HTML/CSS Development for Wordpress including Backend Setup
Develop turn-over documentation for handing off to Operations teams.
Deploy high-priority, high-traffic hosting tailored to client needs.
Integrate networks with Cloud providers (e.g., AWS/Azure) using transit VPC, IPSec and other Secure Cloud Interconnects.
Provide consultation and direct technical support in life cycle planning, problem management, integration, and network configuration.
Benefits:
*
Job Type: Part-time
Salary: $12.00 to $14.00 /hour
Experience:
Web Development: 2 years (Preferred)