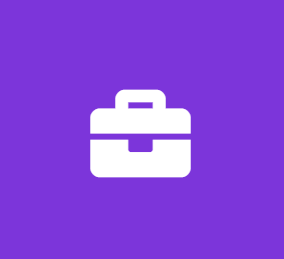 CONSUMER RESEARCH INTERN
Foot Locker, Inc.
Research Internship
We offer paid internships at our corporate locations in New York, NY, Camp Hill, PA, Bradenton, FL, Wausau, WI, Oshkosh, WI, Milwaukee, WI, Chicago, IL and Junction City, KS. As an Intern you will learn about the retail and ecommerce industry; participate in a collaborative business project, volunteer opportunities, and corporate trainings. Be part of the team that leads innovation in the athletic ecommerce industry and wear cool kicks to work every day!
Summary:
As a Consumer Research Intern, you will gain insights into the various ways to research the team and procures insights on the industry, competitors and consumers across all the banners of the organization.
Our global house-of-brands inspires and empowers youth culture. Relentlessly committed to fuel a shared passion for self-expression, we create unrivaled experiences at the heart of the sport and sneaker communities through the power of our people. If you want to be a part of something bigger than you can imagine, you've come to the right place. To learn more about the incredible impact we're making on both our local and global communities, Click Here!
RESPONSIBILITIES
Work closely with key stakeholders across the organization to understand what insights are needed and best ways to deliver insights
Work with the NPD Group to ensure that the market tracking data is being captured accurately for each banner by market
Summarize results of NPD Group tracking data in verbal and written form for every banner on a monthly basis
Engage members of our online communities for Foot Locker and the Concepts team by creating fun engagement activities (quick survey, discuss favorite sneaker, share last photo taken)
Manage small-scale research projects via the Communities (focus groups, creative concept testing, UX feedback)
Support Muse research work for the banners (attend interviews, help create discussion guides, proof decks, etc.)
QUALIFICATIONS
Microsoft Office (Word, Excel, Powerpoint) experience
Prior brand / communications / agency experience preferred
Prior understanding of women's retail business – preferred
Strong organizational and communication skills
Keen attention to details
Must be able to work in a fast-paced environment
Ambitious and creative
Excellent writing skills
QUALIFICATIONS
To qualify for an internship with Foot Locker, individuals must:
Be a junior or senior in college, or a Spring 2020 graduate
Arrange the internship with the educational institution on a for-credit basis, if necessary.
Be available to work Monday-Friday (40 hours/week)
Internships will begin on June 1st, 2020 and end on August 14th, 2020
BENEFITS
Casual dress environment
Employee discount
Volunteer opportunities
Onsite learning & development opportunities