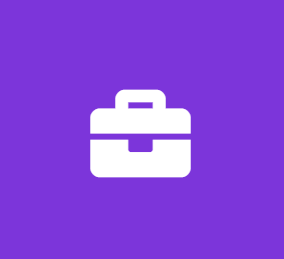 Junior Software Developer
SAPIEN Technologies, Inc.
Software Engineer Full Time
Interested in working for a small, agile company where your contribution makes a major impact? We are looking for a motivated Junior Software Developer to contribute to a fast-moving team developing industry leading desktop applications for Microsoft Windows.
Candidates must display the ability to work in a team environment as well as independently. They must be able to demonstrate the ability to design and develop desktop software applications in a customer oriented environment. We are looking for someone who has a sense of urgency and drive in everything they do, with a demonstrated ability to deliver at specified deadlines.
This is not a position where you are expected to know how to do the work right away, but a position where we do expect to see improvement gradually over time.
Must live within reasonable driving distance. Must legally be able to work in the United States.
Required Skills include:
Working knowledge of C# or C++
Familiarity with Visual Studio 2019
Strong programming skills with previous project experience in project cycles and software development environments
Strong skills in research, project planning and implementation
Outstanding troubleshooting and technical support skills
Experience using source control and defect tracking systems
Good communication skills, ability to speak, read and write properly in English
Good teamwork skills and the ability to work closely with other team members to meet aggressive deadlines
Proficient as a problem solver, and able to analyze and debug software specific problems
Willingness to learn new technologies and acquire new skills
Desired:
C++, C#, XML, SQL, JSON
Multithreaded programming experience
Knowledge of Windows PowerShell
Some experience with .NET framework
Some familiarity with and understanding of Windows API
Education:
Bachelor degree in Computer Science, Software Engineering, or equivalent work experience in software development
Job Type: Full-time
Benefits:
Health insurance
Dental insurance
Vision insurance
Retirement plan
Paid time off
Flexible schedule
Visa Sponsorship Potentially Available:
No: Not providing sponsorship for this job