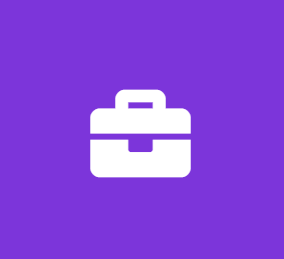 Lifecycle Marketing Intern
Twilio - University Programs
Marketing Internship
Because you belong at Twilio
The Who, What, Where and Why
Who?
Twilio SendGrid is looking for a customer-centric marketer to join the Lifecycle Marketing Team as a summer intern. You are a strategic thinker who knows how to wear the customer's shoes and help them overcome hurdles during their journey. You like to test new ideas to improve conversion points in the customer lifecycle and are ready to make an immediate impact.
Qualifications:
Ability to understand the acquisition funnel and customer journey for Twilio SendGrid customers
Vision to develop tactics that will ensure our customers succeed with Twilio SendGrid
An experimental mindset that understands the value of testing and analyzing results
Fast learner who can get up to speed on our marketing technology stack, including Marketo and Salesforce
Ability to write customer-facing copy to use in email and other channels
Desire to become an expert in email marketing
High-level understanding of other marketing channels such as SEM, SEO and content marketing
Excited to contribute your ideas
Ready to join an energetic, fast-paced team
You are currently enrolled as a student in your junior year or in a graduate program with plans to graduate in December 2020 or Spring 2021 preferably with a degree in Marketing
What?
Execute customer-facing email campaigns via Marketo and SendGrid, both on a one-off and triggered basis
Analyze email performance trends and identify areas for testing
Assist in maintaining our marketing systems and ensuring our programs run smoothly
Maintain our customer communication calendar
Route replies to our team inbox to appropriate cross-functional teams, such as sales and support
Develop lifecycle campaign ideas, and see them through to execution
Work with cross-functional marketing teams to employ other channels to improve conversion points in the customer funnel
Manage cross-functional requests to communicate with customers via email, from product notifications to surveys to event invites
Why?
Twilio is a company that is empowering the world's developers with modern communication in order to build better applications.
Twilio is truly unique; we are a company committed to your growth, your learning, your development, and your entire employee experience. We only win when our employees succeed and we're dedicated to helping you develop your strengths. We invest in weeks dedicated to tackling hard problems and creating your own ideas. We have a cultural foundation built on diversity, inclusion, and innovation and we want you and your ideas to thrive at Twilio. Come join us.
Where?
This position will be located in our office at 1801 California St in Denver, CO. You will enjoy our office perks: catered meals, snacks, game room, ergonomic desks, monthly All Hands and more. What you will also get to experience is a company that believes in small teams for maximum impact; that strives to balance work and home life, that understands that this is a marathon, not a sprint; that continuously and purposefully builds an inclusive culture where everyone is able to do and be the best version of themselves. We seek people who naturally demonstrate our values ( http://www.twilio.com/values ), who are challenged by problems, empower others to thrive, people who can draw the owl and not be beholden to one playbook.
About us:
Millions of developers around the world have used Twilio to unlock the magic of communications to improve any human experience. Twilio has democratized communications channels like voice, text, chat, video and email by virtualizing the world's communications infrastructure through APIs that are simple enough for any developer to use, yet robust enough to power the world's most demanding applications. By making communications a part of every software developer's toolkit, Twilio is enabling innovators across every industry — from emerging leaders to the world's largest organizations — to reinvent how companies engage with their customers.
Twilio is proud to be an equal opportunity workplace and is an affirmative action employer. We are committed to equal opportunity regardless of race, color, ancestry, religion, gender, gender identity, parental or pregnancy status, national origin, sexual orientation, age, citizenship, marital status, disability, or Veteran status and operate in compliance with the San Francisco Fair Chance Ordinance.