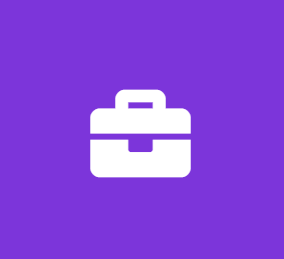 Jr. Social Media Marketing Manager/Content Creator
C/C/G
Marketing Full Time
How you will make a difference:
We're seeking a highly organized Jr. Social Media Marketing Manager, who can take over the copywriting, scheduling, posting and community management for our clients.
To be successful, you should have a breadth of understanding about the full mix of marketing, including social media management, basic AdWords and Facebook campaigns and overall marketing coordination; as well as familiarity with consumer behavior analysis. You should possess the ability to create spreadsheets and analyze quantitative data to interpret ROI and KPI metrics.
You will be able to help us achieve our business goals through the crafting of influential marketing campaigns.
This job is an amazing opportunity for an individual to gain experience in a fast-paced and growing company.
What to Expect:
You will work in almost every area of marketing; included campaign planning and execution, paid media, social media marketing, creative/design, content creation, analytics, a/b testing, and more.
You will be brainstorming and developing ideas for creative marketing campaigns.
You will be able to work on projects from start to finish. Projects to be defined upon starting and will be based on your skills, goals, and needs.
Build and execute social media strategy, for all major social media platforms.
Be the go-to expert on all relevant social media activities and content distribution platforms as well as drafting & managing social media content calendars; including the content design (words & images) and how best to amplify such content for best results.
Requirements:
Proven experience as a Jr. Marketing Manager, Marketing Associate, Marketing Assistant or similar role.
Knowledge of digital marketing tools and relevant techniques.
Proficient use of computer programs, including MS Excel, web analytics, and Google Adwords, Adobe Creative Suite, Hubspot, and Wordpress.
Excellent skills in the areas of communication, presentation, and analysis
Goal-oriented attitude.
Strong organizational skills
Experience working directly with designers, web developers, social media managers, and content strategists.
What We Offer:
Flexibility to work from home
Competitive compensation