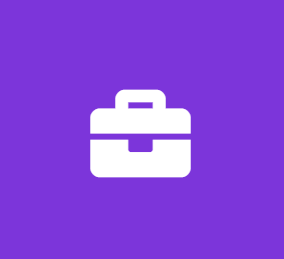 Human Resources - Employee Relations Intern
ZF
Business Internship
Req ID 1184 | Gray Court, United States
Are you interested in an Internship / Co-op position In Human Resources at ZF Transmissions, Powertrain Division in Gray Court, SC? Please apply!
This position is not for students who need sponsorship to work in the US now or in the future.
Position Responsibilities:
Projects within the HR Employee Relations Department
Prepare Word, Excel and PowerPoint documents
Prepare correspondence and memos as needed
Create presentations
Maintain employee files and ensure that filing is done at the end of each week (e.g. personnel files)
Supports and complies with established Company's Corporate Principles
Essential Skills and Experience:
Must currently be enrolled in college as a freshman, sophomore, junior, senior, or graduate student with an HR-related major in a related subject
Must have a 3.0 grade point average (gpa) on a 4.0 scale
Ability to maintain confidentiality of sensitive information
Professional demeanor with ability to recognize priority projects and schedule time accordingly
Proficient in Word, Excel, PowerPoint, Access, and e-mail
ZF is a global technology company and supplies systems for passenger cars, commercial vehicles and industrial technology, enabling the next generation of mobility. With its comprehensive technology portfolio, the company offers integrated solutions for established vehicle manufacturers, mobility providers and start-up companies in the fields of transportation and mobility. ZF continually enhances its systems in the areas of digital connectivity and automation in order to allow vehicles to see, think and act.
In 2018, ZF achieved sales of €36.9 billion. The company has a global workforce of 149,000 with approximately 230 locations in 40 countries. ZF invests over six percent of its sales in research and development annually.
Be part of our ZF team as Human Resources - Employee Relations Intern and apply now!
DIVERSITY COMMITMENT
To harness the power of innovation, we invest in the development of diverse employees. We aspire to leverage the qualities and appreciate the unique competencies that each person brings to our company.
Our company is committed to the principles of Equal Employment Opportunity and to providing reasonable accommodations to applicants with physical and/or mental disabilities. If you are interested in applying for employment with us and are in need of accommodation or special assistance to navigate our website or to complete your application, please contact us. Requests for reasonable accommodation will be considered on a case-by-case basis.
ZF is an Equal Opportunity and Affirmative Action Employer and is committed to ensuring equal employment opportunities for all job applicants and employees. Employment decisions are based upon job-related reasons regardless of an applicant's race, color, religion, sex, sexual orientation, gender identity, age, national origin, disability, marital status, genetic information, protected veteran status, or any other status protected by law.
Equal Employment Opportunity/Affirmative Action Employer M/F/Disability/Veteran