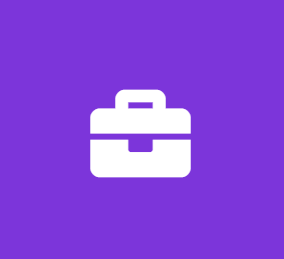 Electrical Engineer Internship
Progeny
Electrical Engineering Internship
Seeking a highly motivated student to fill an electrical engineering full-time internship position for the summer of 2020 with a potential opportunity to start immediately with a flexible part-time work schedule. The candidate is eager to learn, eager to contribute, and capable of effectively working and problem solving in both independent and team environments. The candidate will work within a multidisciplinary engineering team consisting of mechanical, electrical, and software/firmware engineers. As we will benefit from your assistance on projects, you will benefit from gaining valuable work experience, expanding your skill set, and reinforcing theory taught in class.
Duties and Responsibilities
Assist with the analysis and design of electronics with circuit applications including analog signal conditioning, system control, and power
Perform component and architecture trade studies to determine optimal system solutions
Assist in the design, analysis, and test of underwater acoustic systems
Integrate, test, and troubleshoot electrical hardware
Perform solder rework of circuit card assemblies
Generate design and interface documentation
Document and present trade studies, analyses, test results, and status to the team
Skills/Requirements
Knowledge, Skills and Abilities
Strong problem solving skills and ability to work independently
Proficient in analog circuit design principles, and linear systems and signals
Experience with MATLAB programming and SPICE simulation
Proficient with common lab equipment such as o-scopes, multi-meters, power supplies, and soldering
Strong documentation and communication skills
Strong physics background a plus
Education and Experience
Pursuing a BS in Electrical Engineering or similar degree, and entering junior or senior year
This position requires the applicant to be qualified to obtain and hold a DoD Clearance
ACCOMMODATION REQUEST
If you need special assistance or an accommodation while seeking employment, please contact our recruiting department at [email protected] or call 703.368.6107. We will make a determination on your request for reasonable accommodation on a case-by-case basis.

Benefits:
To learn more about the Benefits offered by Progeny Systems, including a minimum $1,000 sign-on bonus for all new hires, please visit our website at http://www.progeny.net/careers.
About Progeny Systems
Progeny Systems is a privately held, high-tech small business that provides premium systems, services, and products for the Department of Defense, government agencies and commercial clients. We are a technology leader in numerous areas including: technology insertion; acoustic sensors; signal processing; combat systems; torpedoes; cyber security; biometrics; knowledge management; undersea vehicles; open architecture; electromagnetic maneuver warfare; electronics packaging; and image/video processing/analysis.
As a small business, Progeny Systems is a participant in the Small Business Innovative Research (SBIR) and Small Business Technology Transfer (STTR) programs. Progeny Systems has a proven track record of transitioning numerous SBIR contract awards into full-scale production, and has also successfully competed with large defense corporations. Progeny System's ability to leverage flexibility, rapid turnaround, customer responsiveness, and encourage an environment for experimental research has been critical to our success in developing, producing and supporting numerous mission critical national defense systems.
Progeny has provided highly complex products/programs to the United States Government in collaboration with the following agencies, among others:
Defense Advanced Research Projects Agency (DARPA)
National Aeronautics & Space Administration (NASA)